Wooden Worktops: Kitchens with Style and Class
October 15, 2020
80

4 minutes read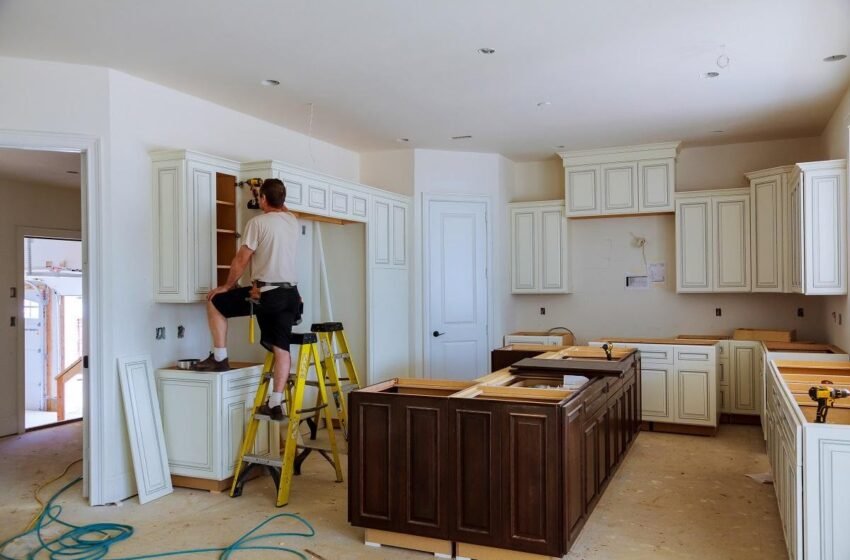 The kitchen is the hub of the home and it can be a big selling point for any property. A skilfully executed kitchen design can add value to your home and, if you're not selling, will offer years of pleasure as you and your family grow with it. So, if you're looking to revamp your kitchen's look, finding the best worktops to suit your new cupboards is one of the most important decisions you will make. A walnut worktop can offer style, class and makes a timeless addition to your room. Choosing walnut as your material will offer many benefits that make it the savvy move. Walnut has experienced a resurgence in home interior design, in recent years, so there's even more reason to consider this for your home.
All about walnut
Walnut offers a rich colour palette that has warmth and depth to it with its wavy patterns and varying hues ranging from dark and dusky to light and golden. It shouts 'luxury' and accentuates kitchen worktops without any effort due to its natural beauty. When piecing worktops together, every kitchen will be unique due to these patterns interconnecting in a unique way, every time. 
Walnut is hard-wearing and robust; it makes an ideal work surface for kitchens. The immense strength and stability of the tree itself is reflected in the worktops that the wood  becomes. You can ensure that you source sustainable walnut as many kitchen companies offer this, as well as companies that are almost carbon neutral. Checking out pictures of walnut worktops to see if this is the material for you is recommended, as well as visiting showrooms to help you visualise the finished look. Some companies also offer a visualiser tool, where they can design your kitchen in your space and show you what it will look like –  a very handy way to see how great walnut worktops can look before you go for them!
Care instructions
With any wooden worktop, you will need to ensure that you take care of it and treat it with the respect it deserves. To avoid scorching the wood with hot pans or cups, make sure that you use a trivet or heat resistant mats to place your hot items on. Wood can also be scratched, so avoid chopping food directly on top of it by using a chopping board instead. If you do mark the wood, you can sand it with a hand-held electric sander and oil it with Danish oil or linseed oil. Oiling the wood ensures that it is sealed and will not absorb moisture, which otherwise can make it swell and eventually rot. To test whether or not your surface needs re-oiling, drop some water on it and if it goes into beads, it is fine. If the water sits flat, it is time to give it some TLC. 
Chez vous
If you fancy having a welcoming space to entertain, cooking food to feed the troops, and catching up with friends over a coffee and freshly baked cake, you should definitely consider walnut as the material for your worktops. Its strength and durability will offer you peace of mind that you've chosen an attractive and luxurious finish to show to all of your friends and family. In your very own home, you can be the king or queen of the castle.