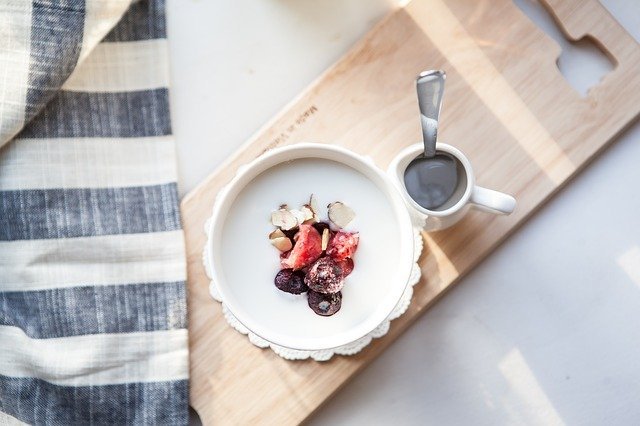 On the surface, dried fruit doesn't seem like such an exciting ingredient, but it really is. It's not just tasty and nutritious, but incredibly versatile. Natural dried fruit is great for those who are looking for new ways to get original in the kitchen. If you need some new ideas, check out these creative ways to enjoy dried fruit.
On Cereal
Let's start with the absolute simplest thing you can, and for your first meal of the day, which is to use it as a topper for your cereal. If you're partial to starting your day with corn flakes or a similar fairly plain cereal, you can sweeten it up and add some texture with a nice sprinkling of dried fruit. Others may turn to processed sugar to add sweetness but that's just making the cereal less healthy. Fruit will add a natural sweet taste and added vitamins.
In Granola and Oatmeal
If your breakfast is more grain-oriented, then you can also easily mix in dried fruit with your plain granola or oatmeal. The fruit also helps to add depth and flavour without adding unhealthy sugars or carbohydrates. Granola and oatmeal are more heart healthy as breakfasts than other cereals, but that gets negated when you sweeten it with white sugar or something candied. Dried fruit is a terrific alternative.
Baking
If you're looking for ways to sweeten your baking without having to add chocolate chips, then dried fruit is perfect: raisins, cranberries, bananas…the list goes on and on. They mix right into your cookie dough, cake mix and other baked goods. They add lovely texture and unique natural flavours, as well as colour.
Trail Mix
Dried fruit goes so well with any kind of nut or mixed nuts to form a sweeter trail mix. Some people get a little bored of just eating increasingly dry peanuts, almonds or other nuts, and fruit adds a bit of softness to the mix that's really pleasing to the taste. If you don't want to use mixed nuts, you could make alternative trail mix snacks using something else as the base such as popcorn.
In Yoghurt
Once again, yoghurt is a great and light post-meal desert, but for those who want fruit flavours in their yoghurt they often have to resort to sugar-rich products that are just unhealthy. A better idea is to take natural Greek or Bulgarian yoghurt and sweeten it with dried fruits. You get the best of everything in this scenario: the healthy biocultures of the all-natural yoghurt, and the sweetness and texture of the dried fruit.
In Salads
You might have previously thought of salads as a savoury dish and not necessarily something where sweet dried fruits would work, but they do. Let's not forget that all kinds of fresh fruits are used in salads to add pep and zest to them, so why not dried fruits, too? Raisins, apricots, sultanas, and other dried fruits often complement the other ingredients, as well as adding new textures and colours.
Even if you don't use them directly as a salad ingredient, you could also use them to make sauces and dressings that you use on or with the salad. A drizzling of your fruity creation could really tie the different elements together, or just add a cutting sweetness or tartness that makes the dish incredibly moreish
And don't forget…As a Stand-Alone Snack
Finally, while you can probably find a thousand different ways to use dried fruit creatively in your cooking, it can also stand up on its own as a first-rate healthy snack!