Travel
Jodhpur Adventure Activities
The Indian state of Rajasthan is one of the most popular tourist destinations in the world. And for a good reason: The region's natural beauty, rich culture, and friendly people make it a perfect vacation spot for adventure seekers.
Jodhpur, one of the largest cities in Rajasthan, has much to offer visitors who enjoy exploring new places on foot or by bike. Here are just a few reasons why Jodhpur should be your next travel destination!
Why Jodhpur is the Perfect Destination for Adventure Activities
-Jodhpur is located in the northwestern part of India, near the Thar Desert. It's surrounded by some stunning desert landscapes that are perfect for camping and biking through on a moonlit night and enjoy adventure sports in Jodhpur!
-The city itself has countless things to do like visiting ancient castles or exploring local markets. The streets are always buzzing with life, making it an ideal destination if you want to get lost (in a good way) among crowds of friendly people who will happily recommend their favorite places to eat or shop when asked.
Indulge in high adrenaline activities such as sandboarding in Jodhpur without breaking your wallet! You'll find lots of budget options available at every corner that offer excellent value for money.
-Jodhpur is also a great base to explore the rest of Rajasthan, as there are many nearby attractions such as Ranakpur Temple or Kumbhalgarh Fort.
-If you're looking to spend some relaxing days in nature, there are lots of gardens and parks where you can unwind after a hectic day exploring the city.
What are some of the Best Things to do in Jodhpur?
-Explore the Thar Desert on a camel safari.
-Learn some new skills while horse riding through nature at one of Jodhpur's many stables, such as lassoing or playing Polo!
-Go for an exhilarating bike ride along some of Rajasthan's most picturesque landscapes. Or, if you're more adventurous, rent a motorcycle and drive it around town to get lost in all that hustle and bustle!
-Go on a wildlife safari to see some of the unique and exotic animals that live in Jodhpur's national parks.
-Experience Rajasthani culture first hand by attending an authentic Indian wedding ceremony with all its vibrant colors, smells, and sounds!
Why should you Plan your Next vacation here?
-Jodhpur is an excellent place to start your Indian adventure if you're traveling through Rajasthan. It's close enough to Delhi or Udaipur but still considered off the beaten track for most travelers, which means it has a very authentic vibe!
-The city is very well connected to other parts of the country with a reliable train and bus service.
-Jodhpur's friendly people will make you feel right at home in no time!
-After exploring this desert city for a few days, it'll be easy to travel onwards towards Jaisalmer or Bikaner and discover even more treasures along Rajasthan's Golden Triangle circuit!
How to Get around the Town with Ease
-You can easily find a taxi or rickshaw at the Jodhpur train station, and they'll be happy to take you around town.
If you're planning to explore Rajasthan for a longer period, it's cheaper and more convenient to hire your car with a driver that is easy enough to book through any hotel front desk!
-Local buses frequently run throughout the city center, so no need to worry about missing one if you don't feel like walking that day!
The Best Places to Eat and Drink while Exploring Jodhpur's
-If you're looking for some spicy vegetarian food, then I'd recommend stopping by the Kalptaru Vegetarian Thali. It's one of Jodhpur's most popular places to eat with locals, so it won't be hard to find!
-Ginger Coffee is an excellent place if you want something quick but delicious while exploring Jodhpur on foot. They serve up tasty Indian dishes that are perfect for refueling when you get tired or don't feel like cooking in your hotel room after a long day at work!
-Make sure to visit the Mrignayani juice center located near Sardar Market, which offers an epic fruit salad made from freshly squeezed juices along with snacks.
Tips on how to Explore without getting Lost
-Jodhpur has some steep roads that can be hard to navigate while you're new in town. If you're looking for an easy way out, ask a local person on the street who'll gladly help get you back where you are going!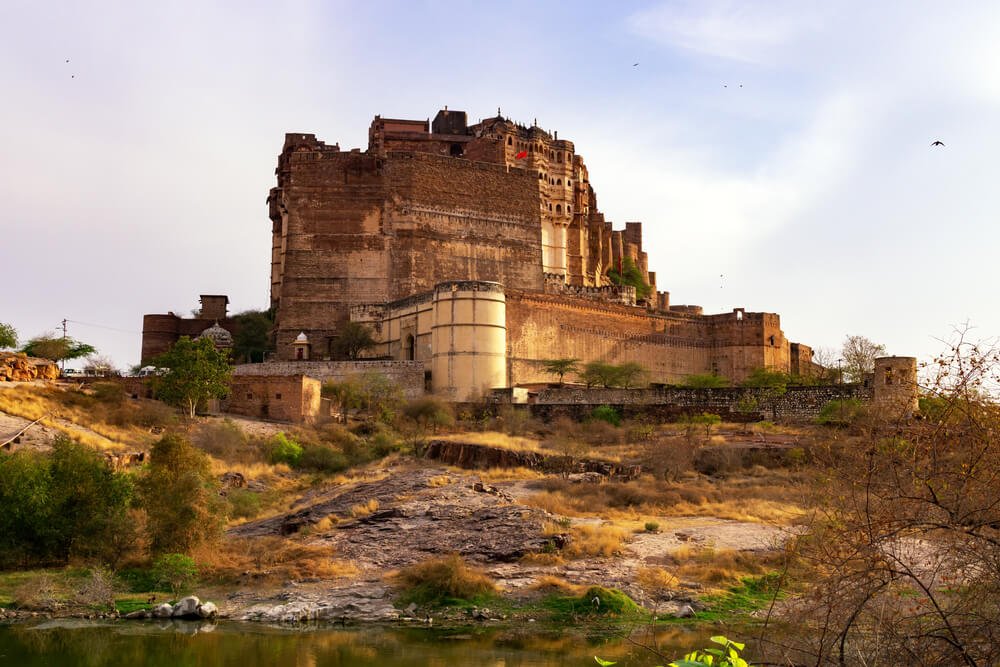 -If exploring nature is more your thing, then make sure to visit Mehrangarh Fort early in the morning before it gets too hot outside and all the animals retreat into their hiding places. This will ensure that you have lots of opportunities to spot wild peacocks or even leopards without having to go through crazy amounts of effort!
Conclusion
The Jodhpur Adventure Activities are a great place to explore not only the city but also get your adrenaline pumping. You can even take on some of the extreme sports like rock climbing and rappelling. It's up to you how adventurous you want to be!