Ticking the Right Boxes: Your Urban Park Furniture Checklist
February 8, 2021
95

4 minutes read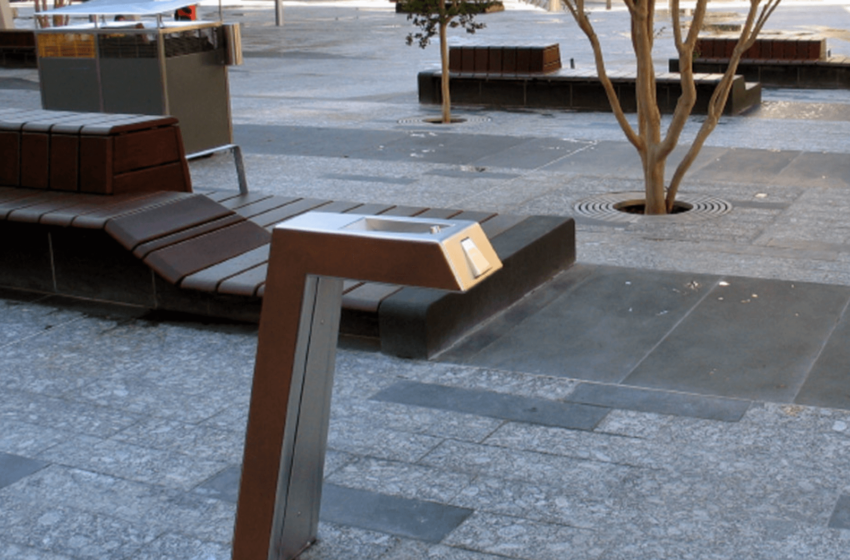 Plenty of rules and regulations dictate the design principles of parks and open spaces. At the heart of these guidelines, however, is a blanket rule: creating safe, attractive, accessible spaces that forge an integral part of the urban structure. Herein, quality must be considered alongside the quantity of a space, ensuring a community-focused environment that caters to common recreation needs.
This is where outdoor furniture and facilities come into play. Given the harsh Australian climate, it's vital that urban green spaces keep the public safe as well as entertained, and the surrounding vegetation protected. The following 'checklist' can help ensure those big-ticket items are considered and catered for when designing a shared urban space. 
Safety: drinking fountains and tree grates 
We're fortunate in Australia to be able to celebrate long summer days embracing our big and beautiful backyard. However, spending all that time outdoors comes with health hazards. In addition to adequate shady areas (either artificial or natural), drinking fountains are a vital component of urban park spaces. As such, a sufficient number of drinking fountains should be erected in these spaces. Many businesses offer high-quality drinking fountain for sale, which can be easily installed for public access. Adequate supply, easy access to and promotion of public drinking water facilities is necessary for the convenience, health and wellbeing of all those who engage with outdoor spaces. 
Tree gates are another safety item that are particularly pertinent for paved areas in parks. These nifty devices provide a wide range of benefits, including reduction of trip hazards, assistance with wheelchair mobility, prevention of litter piling up, suppression of weeds, and protection of trees against harsh urban environments. Available in a range of different styles, tree grates also enhance the overall design aesthetic when it comes to trees planted in concreted areas. 
Functionality: seats, benches and tables
Of course, outdoor furniture items are key when it comes to parks and green spaces. Not only are these integral pieces of furniture ideal for promoting shared lunches and the chance to connect with friends and family, they also offer comfort and safety to those with reduced mobility.  
Recreation: bike racks
With biking becoming increasingly popular as more and more people say no to pollution, bike racks have adopted the rightful title of becoming an outdoor space staple. Providing a secure spot for bikers to affix their vehicles upon visiting green spaces helps to further promote this healthy habit.
Protection: bollards
To protect landmarks and plantings within urban green spaces, bollards are an ideal solution. With a vast array of different shapes and sizes available, bollards can be selected to suit specific spaces, ensuring high visibility where necessary. Installing a series of practical yet stylish bollards can play a major part in maintaining the integrity of native bushland and carefully curated green spaces.
Complete your outdoor furniture checklist today
Create a practical and attractive space by sourcing quality outdoor street furniture, bike racks, tree grates, bollards and drinking fountains. By fusing functionality with style, the right products help to create durable, safe and appealing outdoor spaces.