Technology
Top 5 Most Popular Messaging Apps for Mobiles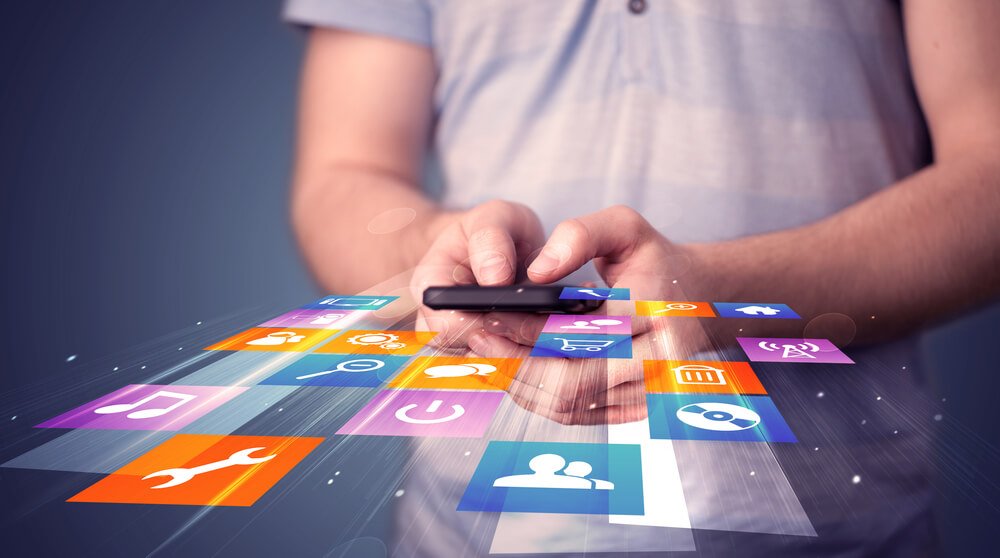 Communication is the key to maintain your pace with this fast-moving world. The requirement of mobile applications to maintain fast communication has become mandatory in the personal and professional spheres of life.
Every smartphone user has to have a set of such messaging apps that will connect with his buddies and colleagues to bring a proper balance. Due to the raging popularity of smartphones, these apps are being downloaded and used at a huge rate creating a relentless communication channel.
A mobile app development company is hired for such requirements to ensure the addition of necessary features a business needs. The mobile app development services are witnessing a huge rise in the demand for such apps.
In fact, the bigger brands and organizations are also seeking technical services for the development of these apps and to avail constant support for the management of this platform.
Top Messaging Apps for Smartphone users
Instant messaging along with the built-in voice and video all features in these apps make it easier to communicate between multiple users at a time.
These apps are profoundly benefitting the communication industry in so many ways. In fact, most of the organizations and businesses are shifting from email conversations to the multichannel messaging app system so that they can maintain proper management of operations in the field.
Here is the list of elegant mobile messaging apps that are highly popular in the market.
WhatsApp
WhatsApp can be considered as the epitome of these applications used heavily in the contemporary world. The advent of this app has earmarked a huge change in the communication industry. This platform allows you to text, chat, send multimedia files, share documents, PDFs, etc instantly with other users on your chat list.
You can easily create a group of 250 users and converse in a public way. The app offers top-notch encryption so that the messages remain safe from any cyber anomalies. This platform can be used to share files of size up to 100 MB.
The best feature of WhatsApp is that it is ad-free. This app does not annoy users with pop-up ads or unwanted displays. Apart from the good features, this app also allows a user to share his or her location as there is an in-built map feature added to the platform.
It is also capable of sending voice messages. To make it easier to check multimedia files and important documents, this app also offers a perfect interface a user can access the content via a computer.
A simple QR code scanning will open your profile on the computer. You can download the files there and easily save ample space on your phone. The only thing this app lacks is a built-in GIF library.
Telegram
Despite the raging popularity of WhatsApp, Telegram has managed to amaze the users with its elegant platform. It is considered one of the most popular messaging apps in the world. This app is way more secure than any other app in the market via 2048-bit RSA Encryption and 256-bit AES Symmetric Encryption.
This app supports both smartphone operating systems and the desktop system. The chat history can be easily stored in the cloud-based storage system. The files shared on this platform have no limitation on size unlike the other apps in the market.
It also offers elegant features such as GIFs, stickers, video, and photo editing interface, group chat, etc. Telegram is also free from any advertisement. In fact, this app never takes user data and sell. With proper updates and a free interface, Telegram is the fastest messaging app for smart phone users.
Snapchat
Snapchat is one of the most popular messaging apps that offer an excellent user interface. You can easily share multimedia files, documents, PDFs, make phone and video calls using this elegant app. It also offers a remarkable storage function where you can securely store your personal photos and videos. Snapchat also offers a plethora of photo and video editing features such as effects, filters, drawings, etc.
It has a huge user base as the interface has a unique quality of self-destruct feature. You can predetermine the time for which a multimedia message will be valid. After the time span is over, the files will be automatically destroyed by the interface. This controversial feature is ideal for many users.
Viber
Viber is the prodigious product designed by Viber Media, an Israeli messaging app with unique features. The Mobile App Development Services Provider Company is owned by Igor Magazinnik and Talmon Marco, two eminent chief information officers of Israel Defense Forces. You can easily guess how fortified this app will be in terms of security.
The user's personal information will be well guarded by encryption features. It can be used to send video and audio clips with text content. This app can be used to make video calls too. The featured extensions allow you to share multimedia files like music files, video files, images, etc directly on the chat window. Surprisingly, this app can be used to send money to other users securely.
Line
This is also a free-to-use messaging app that has its own storage feature to secure your personal multimedia files. It has a huge base of users. It offers content encryption to protect your privacy. You can also add 200 users to form a group. This is one of the most popular messaging apps for Android that offers cartoons, stickers, and emoticons to make the conversation enjoyable.
Custom messaging app development
If an organization needs a professional messaging app to manage a huge communication channel between the users, it should hire a Custom Mobile App Development Company. By hiring this service, the organization will be able to fabricate a customized messaging platform with business-specific features only.
The mobile application development service provider will make sure that all the necessities are covered so that the client can meet its expectations. Relentless support and updates will be provided to make the app smart device friendly.