Business
What Are the Different Types of Gravel That Exist Today?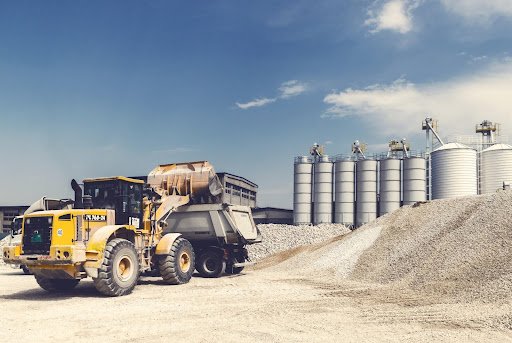 Are you a first-time homeowner?
If so, then you're probably thrilled by the excitement and independence of having a house that's all yours. After all, owning rather than renting gives you the chance to personalize your property and make upgrades such as improving the curb appeal.
When it comes to deciding which home improvement projects to tackle first, you might want to take a look at your driveway. Here we take a look at the various types of gravel used for driveways.
Keep reading to discover insight into the best gravel a smart homeowner needs to know about to take the quality of your driveway to the next level.
Base Gravel #3
Let's start by discussing one of the most common gravel materials used for residential driveways. Base Gravel #3 is considered one of the best gravel materials for driveways because it's cheap and easily available in every area of the country.
This type of outdoor gravel is essentially a type of crushed stone (we'll discuss in a moment) but a little larger in size.
Item #4
Here is another type of outdoor gravel that's commonly used for driveway surfaces. To make Item #4, combine sand, dirt, and crushed stone.
This material comes in a variety of subtypes, including crushed bluestone, gray gravel, limestone, and recycled concrete.
Crushed Stone
We mentioned crushed stone above, but what exactly is it? Crushed stone is actually a combination of small rocks and coarse sand, which makes it inexpensive, durable, and extremely versatile.
You can purchase crushed stone in a variety of textures and colors, which can be used for driveways and landscaping because of its high draining capacity.
Crushed Stone #57
The average gravel residential driveway is made using Crushed Stone #57, mostly due to low cost. It's also great for landscaping and can be used as an aggregate when mixing concrete for paved driveways.
Crushed Stone #411
This material is made by mixing #57 with the dust of coarse stone. It's commonly used to create the first layer on a driveway before adding another material for the top surface.
Be sure to check out this resource for what to know about recycling dirt and gravel.
White Marble Chips
Here's an incredibly durable type of gravel that's ideal for residential driveways. It's not only long-lasting but also looks great due to the unique color and holds less heat than driveways made of concrete or asphalt.
Stone Dust
Are you looking for a type of driveway gravel that's cheap and water-resistant? Stone dust, also known as stone screenings, is the finest crushed stone and is also useful for filling holes in driveways.
A major benefit of this material is it won't allow weeds to sprout up through the surface.
A Guide to the Different Types of Gravel
It's no secret that improving the curb appeal of your home is one of the best ways to boost property value. This helpful guide to the different types of gravel will help make your driveway look amazing without spending a fortune.
Please continue exploring the impressive library of articles on this blog to find more useful content filled with lifestyle tips and advice.