7 Things That Can Happen When You Travel Abroad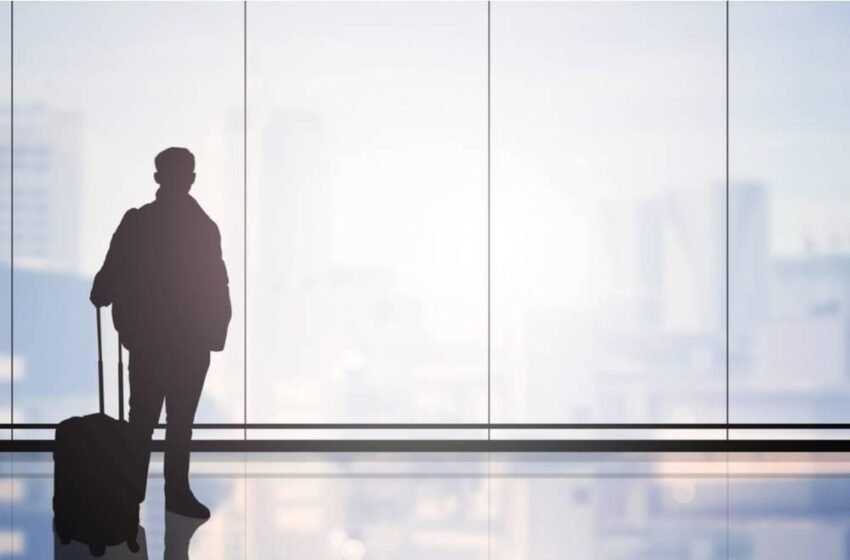 As the year-end approaches, we all get into the festive spirit and plan for vacations with family to enchanting international destinations. For some people, an overseas trip is a business necessity; and for students, it is an opportunity to pursue dreams. The reasons may vary, but every traveller looks forward to a comfortable tour. Yet, it is wise to think about travel risks and realize that things can go wrong due to unforeseen reasons. There is a way you can safeguard yourself against those risks, and it is possible by opting for a destination-specific international travel insurance policy.
Leading insurance companies are offering customized travel plans that come with various medical and non-medical benefits. For instance, Care Travel Insurance plans are an ideal choice as they are affordable and come with numerous policy benefits, including cashless facility and multi-trip policies. Moreover, you can get an online international travel insurance cover from the convenience of your home.
This article explains about the things that can happen when you travel abroad and how you can stay protected against such risks.
If you are travelling to a foreign country, and in particular, if your family and elderly parents are accompanying you, then there is a greater need to prepare for an unexpected medical emergency that may be likely. One cannot rule out its possibility, especially in the case of senior citizens or those with a medical condition. Healthcare is alarmingly expensive abroad, for instance, in countries like the United States, a trip to the hospital can cost you thousands of dollars.
You can prevent facing a financial crunch if you have the backing of an overseas travel insurance plan. A travel plan will cover expenses, such as in-patient and out-patient care, doctor's fees, ICU charges, treatment of pre-existing illness in life-threatening condition, and also for medical evacuation. The best part of having a travel cover is the cashless claim settlement. But, make sure you check with your insurer whether you can get this option, in the country you are going to.
Accidental Hospitalization
A person who, unfortunately, has to deal with a personal accident, often has to go through a stressful time. It can be even more daunting if one is alone on an international trip. At the same time, it can have an impact on the overall trip and lead to unexpected medical expenses. In case of accidental hospitalization, the travel insurance policy will provide additional sum insured, which gives the much-needed support.
Life is unpredictable, so is travel. Accidents can happen anywhere and at any time. Some people emerge stronger from these experiences. Yet, such events can change life besides causing a financial impact.
Here, the support of overseas travel insurance comes into the picture. It is a saviour in the time of distress. A policyholder will get the required financial support under an international travel insurance policy in case of disability owing to the accident. In case of accidental death, the policy offers compensation – a lump sum amount – to the nominee, as per policy terms and conditions.
Just when we think all is set for an exciting travel experience; inconveniences come as a reminder of how unpredictable travelling can be for an individual. Losing travel documents like passport are uncertainties that can happen anytime and pose problems for any traveller. These are things beyond our control, but there is one way we can get protection. Your international travel insurance helps you get assistance if you lose your passport or international driving licence.
Delay or Loss of Checked-in Baggage
Going to an international destination, every tourist needs to understand about the safety tips. Thefts are common in public places. Being alert always helps and saves one from a lot of stressful experiences. Further, there could be delays in the arrival of the checked-in baggage. Such delays or loss of valuables, unexpectedly, can make us anxious and lead to additional expenditures. But do not worry! The expenses incurred due to loss or delay of checked-in baggage will be covered under a travel plan you have got for the destination.
The Trip is Delayed or Cancelled
Bad weather, natural calamity, or other travel restrictions are some unforeseen reasons due to which a trip may be cancelled. They can, otherwise, also lead to interruptions or delays. It is quite understandable how inconvenient it can be for a tourist, causing a lot of disappointment and loss of money. However, these expenses incurred by the policyholder will be covered, as per the policy terms and conditions. So, it shows how necessary it is to get a travel cover.
An accident is an unexpected event, and no one would dream of it. It can make one accountable for some damages and lead to expenditures. During an international tour, it can be all the more troublesome. To save yourself from the hassle, choose an overseas travel insurance policy. It will cover the costs incurred in case of bodily injuries or property damages to any third party, as per the policy terms and conditions. 
Be Aware of the Exclusions
While a good travel insurance plan will give you comprehensive coverage for a range of medical and non-medical expenses, but, there are some exclusions you need to be aware. The exclusions are the situations when a policyholder will not get a claim. It is necessary for every individual, when buying an overseas travel cover, to check these exclusions. It will help one to plan accordingly for the expenses not covered in the policy.
Conclusion
There are various things one needs to check before going on a foreign trip – applying for a visa, packing, and so on. Also, do not forget to get a travel plan, as that could be a mandatory requirement in some countries. Now, you can opt for international travel insurance online and get a customized policy at an affordable premium. When you are selecting a travel cover, make sure you assess your trip, which helps you pick the right option, and enjoy your journey without worries.