Do not Miss the Adventures Things to Do in Coron
January 15, 2020
541

6 minutes read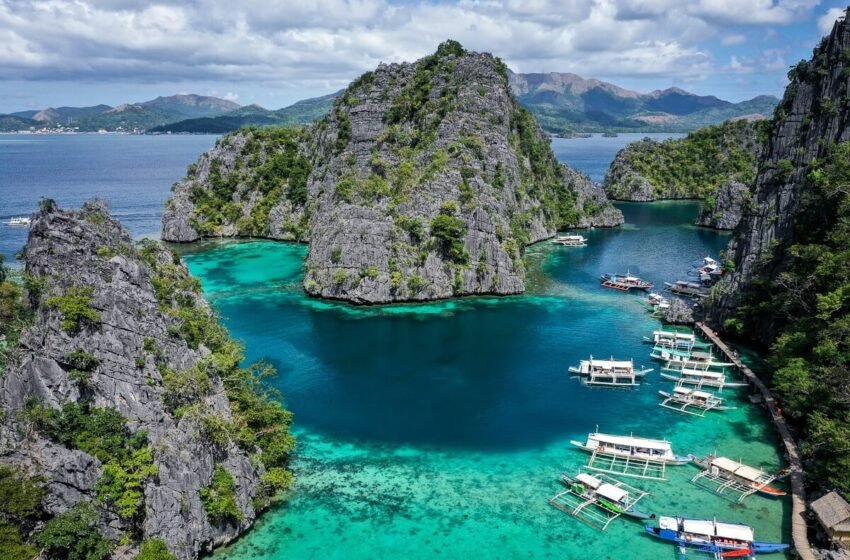 Coron is one of the most beautiful places in the world, and you'll always find its name on top of the list for every traveler, seeking to enjoy God's natural bliss. It is a natural limestone island nestled in the region of Palawan. The place is proud of presenting its visitors with the world's unique white sand beaches and clear blue waters. 
There are no ends to Coron gorgeous sightseeing spots, and thus travelers love to relax in midst of quiet and untouched beauty. However, one must make sure to book the El Nido to Coron tickets through best travel service providers like Bookaway, in order to avoid any last minute disappointments. This is mainly because Coron is visited by hundreds of adventure loving travelers every year, and the availability of tickets is a rare case.  
It's not just the natural beauty that attracts tourists and travelers here, but the number of adventurous activities one could indulge in. Below mentioned is a list of few things that you would want to try while in Coron: 
Hiking Mt. Tapyas:  While on the peak, you get to witness a spectacular view of Coron Island and Busuanga Island. However to view the mesmerizing vast landscape, you need to climb seven hundred twenty one steps to reach the summit. 
Get well soaked in Maquinit Springs: It is one most popular salt water hot springs of the world. Soaking in the spring hot water while the outside temperature is shooting high may seem foolish, but it is quite enjoyable and beneficial to get rid of any body aches. 
The springs are 30km away from Coron, allowing you to enjoy tricycle ride, soak in the therapeutic water and have blissful time on the beach near the mangroves. You could also enjoy the vast forest greenery merging with the sea water. 
Visit the hidden lagoon: The twin lagoons are separated by a natural divider. A limestone tower of Callis mountain got separated naturally, aiding swimmers to enjoy the hidden water inside it during low tides. Reaching this place is a little tricky as well as thrilling. However, it is worth every effort. You can even snorkel here as the water is quite clear and safe.
Hiking trip to Lake Kayangan: You can't miss the view of the lake from the nearby hilltops. You can just relax in the midst of nature's wonder for hours. However, this place is quite crowded throughout the year. The reason is that it is one of the fresh water lakes, which welcome visitors to enjoy swimming and relishing local foods in the nearby eateries. 
Diving to watch the underwater mountain foot:  The Barracuda lake waters may seem to be unsafe for diving, but divers have another story to tell.  The dive in the salted fresh water, which is quite warm, makes you dumbstruck while viewing the underwater foothills.
Snorkel and dive to explore: It is a well known fact that Coron island waters have nestled many Japanese shipwrecks. You can snorkel and explore the wrecks and capture the moment of seeing the formation of coral reef over the wreck. You can dive in and explore the interior parts of the wreck. Skilled divers never miss the chance of diving in Coron island deep waters.
You can go island hopping: The Philippines has the most gorgeous islands and islets. You can go hopping around each island, even private ones, as there isn't any shortage of food provision, beaches, pleasing greens and diving places. You can enjoy on your own and be part of nature.
Enjoy the variant of local food:  Yes, can't stop relishing some of the local food dishes, which makes you a foodie even if you aren't. 
To plan a trip to Coron Island is quite simple and hassle free. All you need to do is visit one of the best online traveling services such as of Bookaway.com and book your tickets. You can book tickets for any mode of transportation as per your preference from this reliable online travel booking base. 
Bookaway offers you all kinds of transportation details along with comparative prices, for you to choose the best to meet your budget. Their customer care officials will clear all your doubts. Thus, even as a novice traveler, there isn't any need to be worried. Enjoy your trip to Coron, which is so far one of the most beautiful islands in the world.
Image Credit: https://theworldtravelguy.com/