How to Bridge Payroll and HR Gap with Technology
November 12, 2020
179

5 minutes read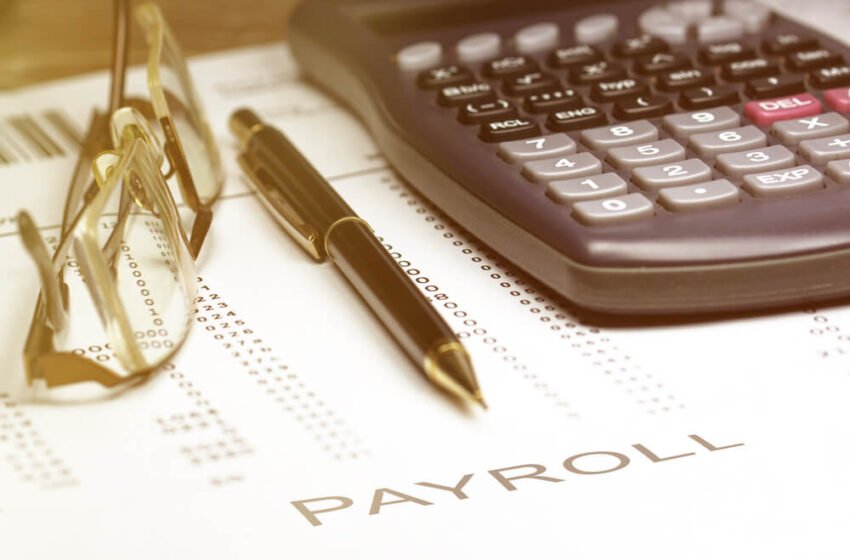 While the payroll department takes care of timely and accurate compensation of the employees, HR is more into dealing with employee relations. Although the payroll and HR departments have quite distinct responsibilities to discharge in an organization, they are inseparably connected through the employees they serve, and share functions that are crucial for the success of an organization. As such, seamless integration of the two important business functions can work wonders for your organization by reducing paperwork, allowing automatic updates, and reducing the difficulty in generating different types of reports.
All of the information consumed by the HR and the payroll departments needs to flow efficiently between the two departments. Both departments need to develop a symbiotic relationship to help the organization succeed. This relationship originates from a common goal – the goal of serving two different aspects of the same function. This however is difficult to achieve in reality, where the two departments start operating in isolation, each finding itself constrained by the reliance on the other.
What are the Common Gaps between Payroll and HR?
Different approaches to the two departments
Well, the frictions and gaps between the HR and payroll departments can easily be attributed to their different approaches. While the Payroll team members work on mathematical numbers and calculations, HR teams have to work with abstract concepts like motivation, satisfaction, and loyalty, etc. This difference in approach-which is consequent upon their different orientations-may at times lead to frictions and gaps.
Shortcomings of manual payroll systems
The manual payroll process is not just tedious and cumbersome but is also prone to the threat of human errors. As running payroll involves handling sensitive employee information, as well as managing benefits and deductions along with compliance issues, a manual payroll system can prove a deterrent to the growth speed of your business. These labor-intensive manual payroll systems claim enormous staff time and remain susceptible to error and inefficiency.
Human Resource Information System (HRIS) as a Step Forward to Bridge the Gap between HR and Payroll
Gone are the days of paper forms, file folders, and filing cabinets used to manage employee data by organizations. Now we have HRIS, which is a centralized database for the employee data in any organization. It helps organizations to consolidate various HR functions to render those more manageable. It helps track all employee data, which is entered into the system. HRIS makes it easy to fetch data like employee attendance records, performance, and salary fluctuations, etc.
Human Resource Information System saves a great deal of time when it comes to furnishing information about payroll. This is so because most of the information required by the payroll team is already available in the system. This connects the payroll function with HR and aligns the two departments.
Beyond HRIS – Seamless Integration of Payroll and HRIS
Beyond the Human Resource Information System, which provides data and information for many payroll functions, the best solution to bridge the gap is an integrated payroll solution. A complete payroll software links all of the different HR and payroll functions into a single, efficient system.
With the help of a cloud-based payroll software, HR and payroll departments are aligned digitally. Changes in personal and payroll details, tax rates, or benefits would not be a problem with such a properly aligned system. An integrated payroll software brings all of the payroll and HR information into one place, making it easy for different stakeholders to find actionable data.
Payroll software also takes over the troublesome burden of compliances off the shoulders of the leaders and relieves them for other strategic tasks. The system ensures that your organization is keeping abreast of the latest updates, and regulations are followed strictly to the last detail. This helps organizations:
Get Away with Double Data Entry Problem
With an integrated payroll solution, data can easily be shared across the processes, without the need for double data entry. This makes the process optimal by reducing redundant paperwork.
Generate Comprehensive Reports
Different types of reports are crucial to your business, from helping you understand your processes to the most complex business decisions. An integrated system enables you to create reports easily.
Empower the Workforce
With integrated payroll software that has a self-service feature, employees can view their payroll information and engage with the system whenever required.
Minimizes Compliance Risks
When payroll software is used to generate payroll, it will automatically help with managing attendance records and taxes, helping you avoid compliance issues.
As Human Resources and payroll gradually intertwine to assume larger and more strategic roles in the business, bridging the gap between the HR IS and payroll departments' data resources makes a logical step.