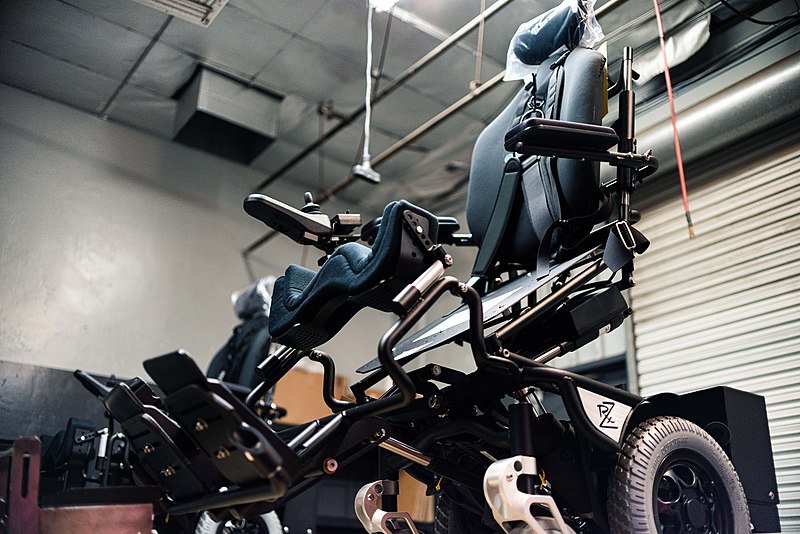 Whether you are looking into investing in a powerchair for yourself, your partner or another loved one, there are plenty of factors you need to consider before committing to the exact make and model.
So here, in an effort to clarify your findings and help make your decision substantially easier, is a guide to what a powerchair actually is and key components you need to be aware of.
Freedom & Independence
As with other modes of transport for individuals with varying degrees of physical mobility issues, the powerchair is one of the best possible investments you can make to maximize your freedom and independence for the long-term.
Essentially, a powerchair shares a great deal of features and specifications with a more traditional, manual wheelchair with plenty of upgraded components which take the strain off the upper body to move the chair from one place to another.
Manual Vs Powerchair
Manual wheelchairs tend to be much lighter in weight and therefore easier to fold and store, should this be part of your basic requirements. 
However, for people who are living with neurological disorders, for example, or individuals with little to no upper arm strength, the powerchair is by far the more superior choice. 
Powerchairs consist of four fundamental pieces; the seat, the controls, the wheels and the power base and are substantially easier to maneuver then you may think. You should look for new powerchairs from specialist suppliers to make sure they are high quality.
Standing Powerchairs
There are several different models of powerchairs and perhaps the one which is the most life-transforming of them all is that of the standing powerchair. 
For people who are more comfortable moving around in the upright position and those who are either permanently or temporarily confined in terms of how much they can move their body, standing powerchairs are the best mode of transport.
In addition, with standing powerchairs the spine is supported and pressure on other parts of the body is reduced, as well as an overall improved function of breathing and an enhanced and improved blood flow.
Folding Powerchairs
In direct contrast, folding powerchairs are ideal for those who want to choose when and where they use their powerchair and for people who have enough mobility on a daily basis that they can transfer from one seat to another relatively easily.
Even though folding powerchairs are smaller and lighter, they still usually provide two separate areas of storage and can therefore be used on longer journeys and trips as well.
Indoor Powerchairs
Regardless of the specific designs and fundamental components, electric wheelchairs and powerchairs share the same basic characteristics and when it comes to indoor wheelchairs, you may well be more than surprised as to how said design has changed for the better in the last few years.
Indoor powerchairs suit a range of different people who are living with a variety of different conditions, from individuals who find walking to be more and more painful over time and for those who already have an outdoor powerchair but it is far too bulky for the home.