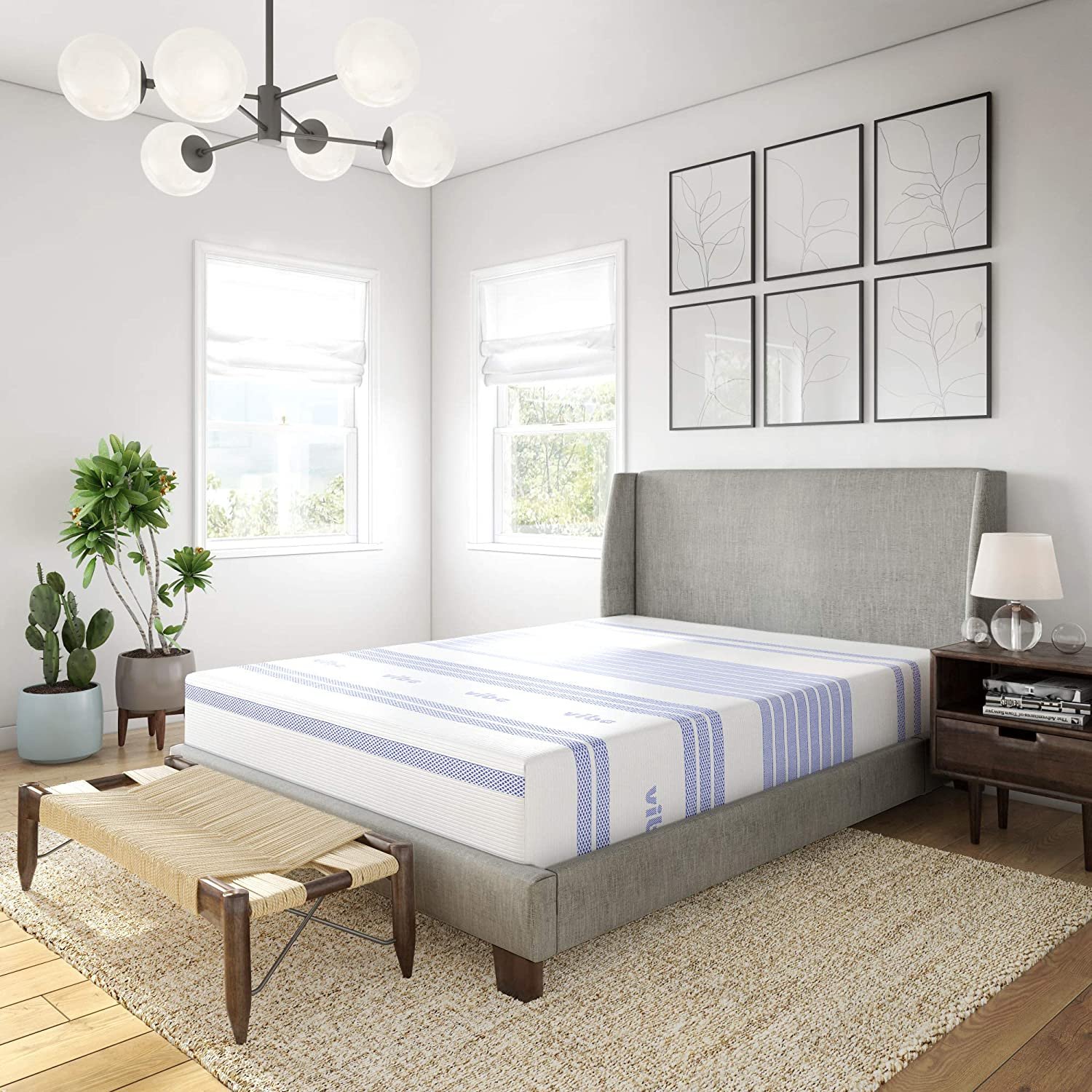 Gel mattresses redistribute heat, and thus, it is cooler than regular memory foam mattresses to sleep on. The best memory foam gel mattress lasts longer than 10-15 years. But, you might want to replace them over time for some reason.
The ratings and warranties cannot always dictate your memory foam mattress's lifespan unless you have real experiences with one. However, several signs show that your mattress is ready to be replaced.
Sagging and Discomfort
It takes time for your gel mattress to absorb the amount of compression it has been supporting over the years until the base layers start kicking in and affect its firmness and thickness. You notice that you often wake up feeling weary and achy as it fails to give you the proper spinal alignment.
You also notice lumps and get visible signs of sagging and wear and tear. They start making creaking sounds, and it just disturbs your sleep cycle or makes you lose your sleep. Moreover, you can also hear the bed springs when you sit back or stretch out.
You also tried to rotate and flip but couldn't benefit. You know that it is the right time to upgrade your gel mattress when you begin to feel uncomfortable while sleeping on it.
Pains in Your Body
When you're in your 40s and have been using the same bed for around 10 years, then it's time that you need to replace it with a fresh new one, because old mattresses won't serve you better for your pressure points which the body needs with aging.
You begin to feel that you wake up with a hurting back and also sore and stiff muscles after sleeping on it. This shows that the foam cells of your memory foam gel mattress are starting to break away and need replacement.
Allergic Reactions
Allergies might pose problems to you if you are suffering from it. Mattresses tend to accumulate allergens such as dust and mildew. These allergens start to show their negative effect on your body. Gel mattresses that need replacement begin to intensify the allergic reactions to your body.
Lifestyle Changes
Mattress technologies have changed over time. A newer mattress means better support and comfort while you sleep. Nowadays, new mattresses come up with various new features such as fire barrier, durable base foam, better airflow, etc.
If you feel like you have been using a simple gel mattress over time and want a better quality one with better construction and styling finish, you can look for the ones that come up with smart features and construction.
You should also consider the durability and terms of warranty while looking for a fresh new one because older mattress features tend to support very little pressure and may not offer smart technologies as they do nowadays.
The experiences of discomfort vary from person to person. The strength and the supportive base are also determined by the weight it has been carrying.
The replacement of mattresses depends on the material type and quality of construction. However, regular maintenance of your memory gel foam mattress can help it go a long way, ensuring lasting effects.