Why you Must visit Nigeria at least once
November 25, 2019
290

8 minutes read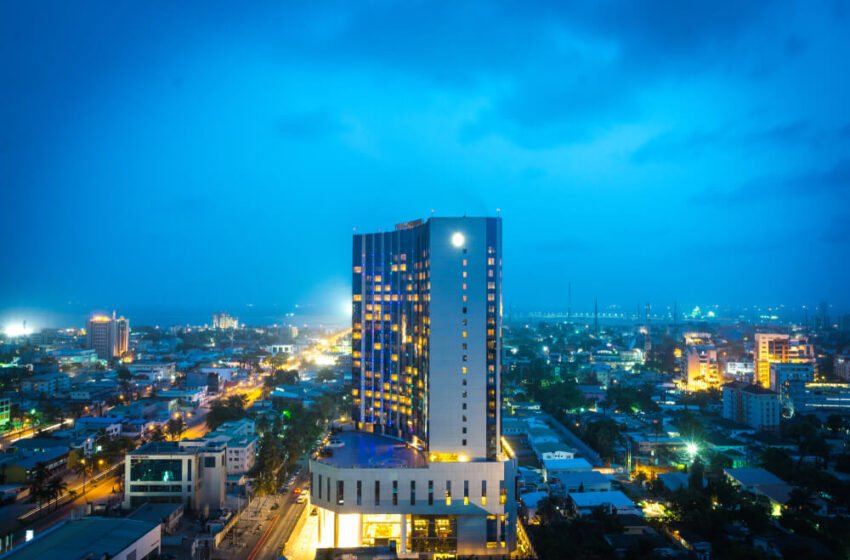 The heavenly nation of West Africa, Nigeria is magnetic country that attract tourist all across the world. Nigeria is a land that is beautiful in many aspects from its beautiful attractions to happiest people in the world, great inventions, mouthwatering food, and vigorous nightlife. Nigeria set at the magnificent location that has been known as the location where the oldest existence of mankind found. Niger River in Nigeria is the largest river in West Africa. Nigeria is surely a hidden gem of Africa where tourist loves to flock. I can count plenty of reasons for you to visit this amazing place. Below are some of the top explanations why you need to visit Nigeria at least once in your life.
Natures bless Nigeria abundantly
No matter where you go in Nigeria you'll never far from nature. Thanks to its exotic geographical location, every corner of the country is abundantly blessed with nature. Ditching your hectic life and entering into "bliss" is one of the easiest things one can do in Nigeria. From Lagos to Ogun, Cross Rivers and resorts in states such as Plateau, each and every sight and sound of nature in Nigeria always ready to mesmerize you.
Lagos
Nigeria's most popular and commercial city where you can find everything from unique culture to booming business, multiple innovations, fashion, bewitching nature, art, rocking nightlife, entertainment, fun, relaxing places and all the hustle bustle. Just name it and you'll find it in Lagos.
Rocking tunes
One of the most exciting reasons to visit Nigeria is its music and entertainment scene. Enjoy the Afrobeat, Afropop and High life beats endlessly. Lucky are those who catch them at local clubs. When you're in Nigeria every night brings you a unique and unforgettable clubbing and dancing experience that you never had before. Nightlife in Nigeria is another big reason, no matter what suits your taste there's always something that you like.
Ready to enjoy big parties
Nigerians know how to do big parties. They've knack to turn even little celebration into a mini-festival or party. Especially, if you get a chance to attend Nigerian wedding you'll get mesmerized how much they love to enjoy everything. The interesting thing is these celebrations are not restricted to weekends and most of them pretty much have an unspoken "everyone is welcome" policy.
Get ready to meet the many polyglots
Nigeria is one of those rare countries where every individual can speak more than one language. Infact, Nigeria has the third highest number of languages spoken in one nation with 527. If you go to the country's north you'll hear the dulcet phonetics, in south the aggressive charming intonations, sing-songy accents from the Niger Delta and much more.
Enjoy delicious and healthiest food combinations
Whether you are health conscious or a real foodie, you'll get plenty of eating options in Nigeria. Nigerian food is treat to your taste buds with some of the healthiest food and food combinations in the world. Start from the delicious bukas and then span a continental and intercontinental at fanciest restaurants and hotels. Nigerian food is bit spicy so watch out if you can't handle too much pepper.
Second nature of Nigeria
First you'll mesmerized by the stunning nature beauty in Nigeria then comes its tradition, history and art which is nothing less than a second nature. From its more than 250 ethnic groups to its diverse tribes, Nok terracotta to ancient kingdoms, Eyo festival to, Benin iron, eye pleasing wood carvings, soapstone figurines, hyper realistic paintings, Argungu Fishing Festival and the Calabar Carnival are few colors of nature's picture.
Bustling markets
Visiting Nigeria's local market is real fun for tourists. Idumota/Balogun Market in Lagos, New Market in Aba and Onitsha Main Market are few big names. Whether you want to buy locally made fabric or looking to buy exquisites, electronic gadgets, groceries, clothing items, and craftworks or just want some good haggling spar, you can easily find in these bustling markets. Take the help of local if you don't have impeccable sense of directions.
Chic fashion and style
Don't know whether the Nigerian genes are so fashionable or it's the air in region that every new born in Nigeria have unique sense of fashion, style and creativity. These fashion blessing are also illustrated in Nigerian fashion industry, which is blowing up across the world with its indigenous designs. You're most welcome to improve the foreign section of your wardrobe with the latest African designs.
Meet the happiest nation on earth
Nigerians are happiest, fulfilled, generous, creative, hilarious, amazing sidekicks, great talkers and superb host. Being happy is a priceless state of mind that you can't buy in a shop. We all are always wandering in search of happiness but Nigerians are blessed with this precious emotion.
Nollywood
Nollywood is the name of Nigerian film industry that is the second largest industry after Hollywood on per capita basis. Number of Nigeria based actors/actress are world-renowned such as Pete Edochie, Rita Dominic, Van Vicker, Ramsey Noh and others. Nigerian movies are massively popular especially in Africa.
Nigeria is heaven of butterflies
Nigeria is home of world's largest variety of butterflies.  Red, blue, green, yellow these butterflies' looks like master creativity of top artist. The cheap flights to Nigeria Cross River National Park has more than 300 species including gorgeous Papilio monachus, rare blue lolaus and the recently discovered Tetrahanis okwangwo. Many famous designers spend day and night around Calabar to get idea from this beautiful creature. Prints and patterns of these butterflies inspired designer to use them in their cloths.