Shopping
Best outfits for the Holi festival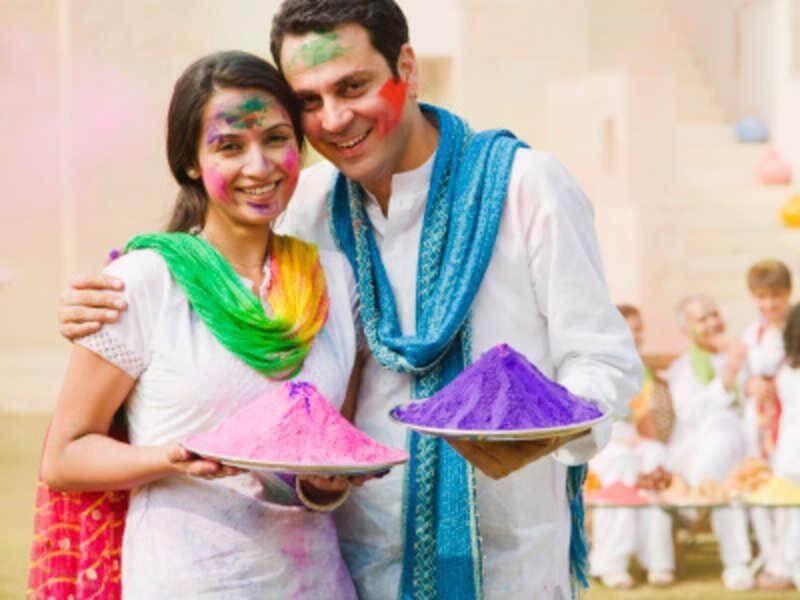 One of the best festivals to attend in India is the Holi festival. This is the most colorful event of the year that is full of joy and happiness. Around the globe, the festival is also celebrated as the festival of colors and it is full of cheer and fun as well. The outfits you can wear to this festival are an endless list that you can choose from. From the beautiful Saree to the casual jeans there are no limits to what you can wear this day. Just figure out where you are celebrating the festival and since the occasion is celebrated by playing with colors. White is the color for the outfit you choose to wear. You can choose to have different colors like pink and red too for you are not only limited to wearing white. Look your finest this Holi and blend in the fun as you sport your coolest attire.
 The off white saree
The Holi may be a celebrated festival around the world. But it is still a traditional Indian festival that traditional outfits like the different type of velvet sarees can be worn to. Since it is not limiting to who should wear it. An off white saree is beautiful and a perfect Holi outfit. Choose a unique blouse to pair with it. Choose one that is colorful for a white one will make the attire look so simple and plain. An orange, green or blue blouse design to pair with the saree will bring out the outfit flow well. It is best if you can style your hair like a bun and add some flowers around it or optionally wear it around your head like a tiara. This complete look will make you look elegant and also it will protect your hair from getting the color that everyone is spraying in the festival.
The Lohri dress
The Lohri dress of the Lohri festival that comes before the Holi can be a great attire to wear this Holi festival. As many people love dressing to the Lohri festival in a short Kurta and Salwar outfit that is a unique Punjabi style way of dressing. Where the Lohri festival is popular among the people of North India. Adorn to this attire for your Holi festival for it includes a lot of colors and embroideries. A perfect example that you can adorn to is a yellow outfit with a contrasting embroidered dupatta that is perfect for such a colorful festival. Since there will be a lot of smearing colors among each other during the Holi instead of the white attires go for a vibrant spring color like yellow.
The western attire
As Holi is well celebrated all over the globe. The western attires work perfectly to celebrate the festival too. In fact, in the west, they go all out and have no limitations to what they wear as they aim to celebrate the festival to their fullest. Although their version of Holi is different from the one celebrated in India. And in places like America, Brazil, and other places it has been catching on and many people are into celebrating the festival. An outfit such as an old pair of jeans, a black t-shirt, and a jacket to complete your style that you do not mind to be destroyed are best for your Holi festival. These casual attires are comfortable, cool and ready for fun outfit especially since you can get rid of them with ease.
Formal Holi outfit
Do you wish to dress formally for the Holi party? It is not illegal and you can adorn to a formal attire as well. Choose on in white color to a daytime Holi party. Most of these Formal Holi parties have a dress in a white theme that everyone can ace perfectly. A perfect example for women is the cape dress that has beautiful detailing on it or a long jacket over your white Kurti with pants. This is an all-time favorite spring look that is easy to spot around people. Plus, it is breezy and light making it comfortable out in the sun. Get your sunglasses and apply some sunscreen and ace the Holi festival in this beautiful formal outfit.
The modest look
Do not shy away from the modest fashion for your Holi. Especially if it is your day to day wear and is part of your cultural norms. Dress to your hijab and go have fun for your Holi party without any limitations. The best way to blend through is by adorning to a collared white shirt and style your hijab in a Turkish neck wrap and you are all ready to have some colorful fun. You can opt for a brown or blue hijab to add a subtle color to the detailing of a simple white outfit.
Tie and Dye Outfit
A Tie and dye is a super chic look for this spring festival. Either it is a tie and dye in multiple colors, two colors of just one that is patterned. A loose free dress or a white shirt and pants are a good choice that is casual and comfortable. Additionally, the tie and dye will look as if you are already having fun as it looks like a ready-made outfit that was made for the Holi occasion. Accessorize with slip-on flats and a casual sling bag makes it a complete outfit.
Altogether, since there are no limitations to what outfits of what you should wear. You can experiment with some of your own especially one that you feel is faded but still looks stylish. Especially in denim fabric, a Kurti dress in denim, a plain denim dress is one that you can look your best as you prep to go and have fun at the festival. To spray the powder color is the main activity for this festival and whether you go modern or ethnic it is up to you. Have the rule to use organic colors as a precaution to avoid getting harsh colors on your skin. Have a Holi celebration and color away.